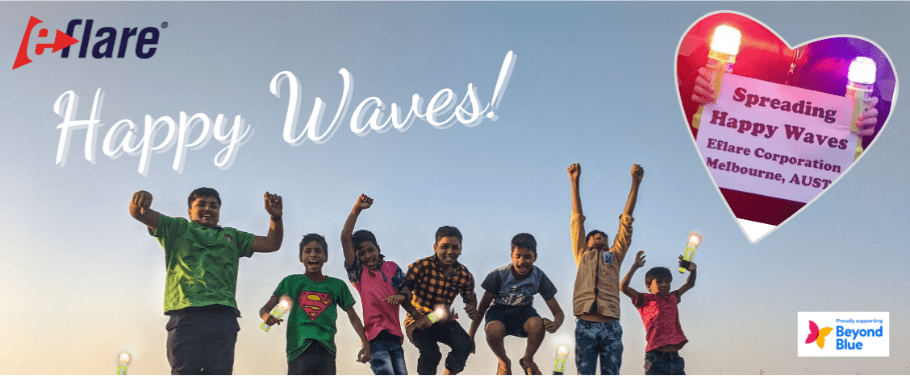 COVID challenges have been tough for all of us. Supporting those in the community who helped us through the challenges is important. The Happy Waves campaign is designed and intended to cheer everyone up while also raising money for mental health, Beyond Blue.  
Inviting all Eflare Beacon distributors and end-users to spread cheer with the Happy Waves!  Eflare plans to donate to Beyond Blue $5(AUD) for every eligible Eflare Happy Waves video posted, up to the total amount of $1,000(AUD). 
Just 3 Simple Steps to participate:  
1. Do the Eflare Happy Waves.  Watch Clip below as a guide.
2. Take a video  
3. Post on social media. Use Hastag - #EflareHappyWaves. Tag person or groups, that you wish to deliver the Happy Waves to and if possible, tag Eflare Corporation.
*Eflare Beacon/s must appear in the Happy Waves video or otherwise will be disqualified.
Most of all, have lots of fun doing the Eflare Happy Waves!   
*Subject to terms and conditions. Contact info@eflarecorp.com for more details.