Eflare Corporation Pty Ltd announced today that they have made a donation to The Royal Flying Doctor Service (RFDS) of Eflare product to the value of $19,000. The donated warning beacons and accompanying road bases will be used to improve public and driver awareness around patient transport, helping to protect RFDS patients and staff.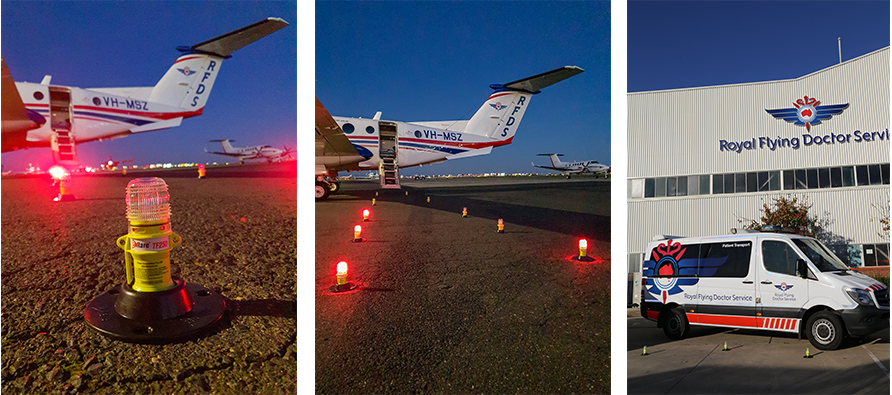 Eflare's donation of 300 warning beacons, which will be introduced into 150 patient transport vehicles across Victoria will be used to establish a visible safety perimeter to enhance public awareness (visible for up to one kilometre at night) at patient transfer points, lowering the chances of safety issues.
"Eflare Corporation as a company has pro-active "good corporate citizenship" philosophy based around supporting hard working not-for-profit community-centric organisations world-wide such as the RFDS, and we are happy to begin that partnership with this donation. Eflare recognises the outstanding efforts of all workers and volunteers at RFDS with this donation, which will create a safer working environment for RFDS staff and their patients.'' said Nina Furtula, Eflare Corporation Marketing Manager.
The Royal Flying Doctor Service is an Australian, a not-for-profit organisation and one of the largest and most comprehensive aeromedical patient transport organisations in the world, providing emergency and primary health care and transport to and from remote regions and communities in Australia.