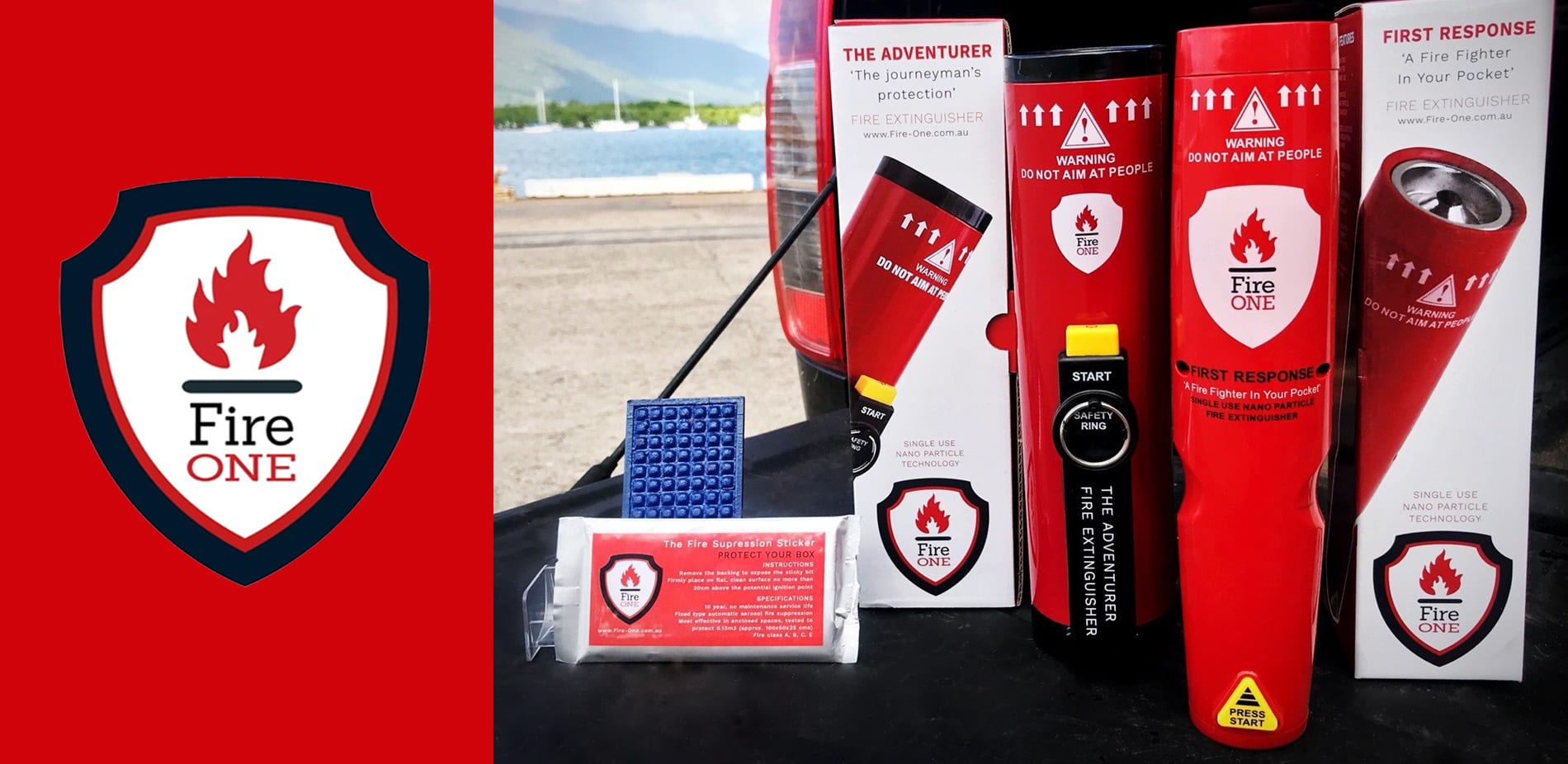 Eflare Group, the manufacturer and distributor of world-renowned safety brand "Eflare" has today announced its strategic acquisition of Australian brand Fire One (fire-one.com.au). The Fire One product will be fast tracked into New Zealand and North American markets by leveraging existing Eflare Group distribution partners and end-users.
Fire One is a trusted Australian brand selling the world's smallest portable fire suppression device which can be used to extinguish most classes of fire, is simple to use, requires no maintenance, is environmentally friendly using a green agent and leaves no residue. The main product, the "First Responder" is only 240mm (approx. 9in) long and weighs less than 500g (approx. 1lb).
"The product uses a revolutionary nano particle technology, making it far superior in extinguishing fires that you would personally experience (for example in your kitchen, or garage, in your car and caravan) than traditional extinguishers. Fire One's compact size and efficiency, and the fact it can be used on multiple classes of fire, should ensure its continued success in the Australian market; however the potential for Fire One in other markets is unlimited" said Managing Director Glen Sharkie.
"The acquisition of Fire One gives us access to a fantastic synergistic business for our organisation where we can expand our markets across Australia, New Zealand and North America in our target arena of Industrial and Safety Technology products. Fire One will come under the Monash Industrial Products Pty Ltd (MIP) banner and the acquisition is the first in a series of strategic investments by our company as part of our aggressive growth strategy."
"Our initial goal is to increase market awareness and distribution within the Australian market where Fire One customers already know and trust the product.  Simultaneously we are actively seeking suitable Fire One distribution partners and dealers in the North American and New Zealand markets."
For general or distribution enquiries please contact